Snow showers
We are no longer building saddle trees. We have two saddle fit videos available on our westernsaddlefit.com website. Western Saddle Fit - The Basics, aimed at riders, is available either on DVD or streaming on Vimeo while the six hour series Well Beyond the Basics, aimed more for professionals but understandable by anyone, is available by streaming on Vimeo. (We left this website up because we have had many requests to keep the information available.)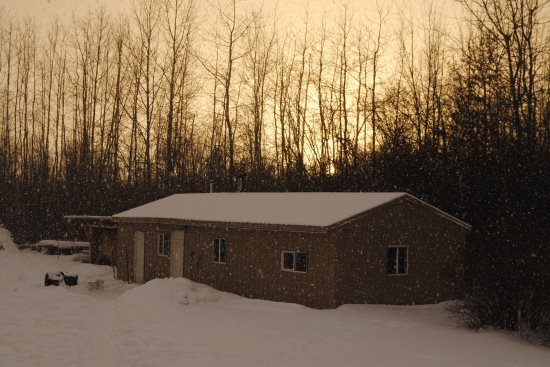 My mother has a saying:  "Sunshine showers don't last for hours."  Today I saw my first sunshine snow shower, and wondered if her saying applied to them too.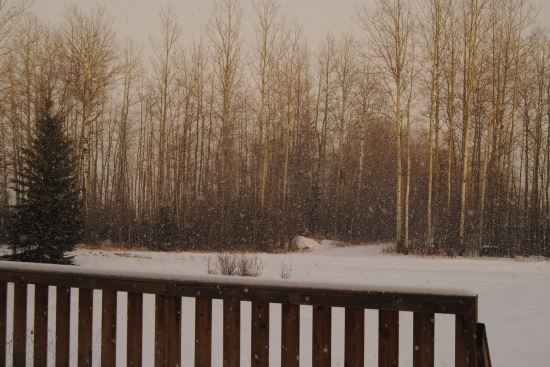 Pictures never capture what a real good snowfall looks like.  There were lots of large, heavy flakes coming down with sunshine as a back drop.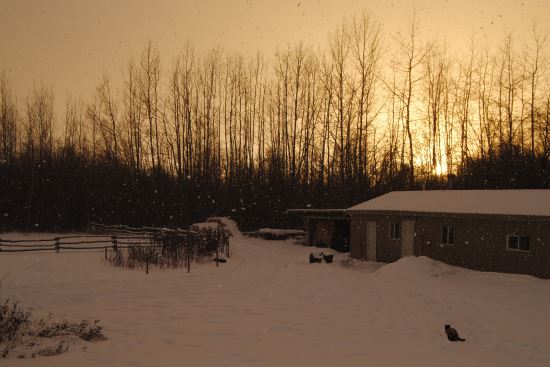 The dots in the sky really are snowflakes with the sun shining over the shop giving the yellow/orange cast to the light.  But it only lasted a few minutes so my mother, as usual, was correct...
And with that, we'll bid all our customers and friends and whoever else happens to read this a very Merry Christmas!  Our prayer is that you will all truly enjoy knowing the Reason for the season.
Comments:
Leave a Reply