In process...
We are no longer building saddle trees. We have two saddle fit videos available on our westernsaddlefit.com website. Western Saddle Fit - The Basics, aimed at riders, is available either on DVD or streaming on Vimeo while the six hour series Well Beyond the Basics, aimed more for professionals but understandable by anyone, is available by streaming on Vimeo. (We left this website up because we have had many requests to keep the information available.)
It has been a while since I just took pictures around the place to show you what happens around here on a run of the mill type of day.  So - here you go...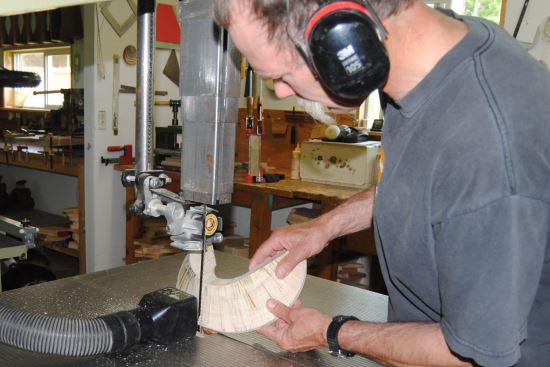 Here, Rod is in process, trimming off the back of a cantle...
Cantle done now, Rod is in process of attaching bars firmly to fork and cantle.  This is a Modified Association tree, but that is hard to tell at this angle...
Here, a pair of bars are in process, being glued up for next week's work for Rod...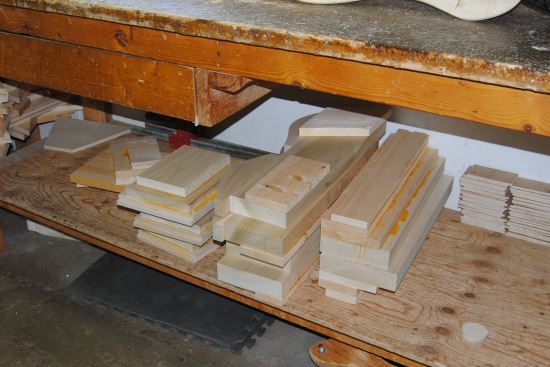 And here pieces of trees are in process, waiting to be marked out...
A couple trees finished in the wood are in process, waiting to be varnished...
A finished saddle tree is in process of being packed up to ship out tomorrow...
A new quality control inspector is in process of being trained...
Cookies in process of being baked...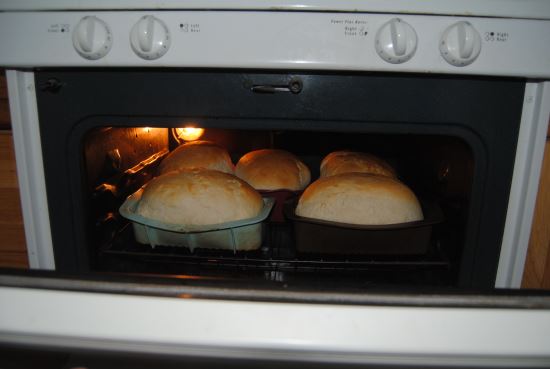 The bread is further along the process of being baked...
And the last blog post about evaluating a horse's back for saddle fit?  Well, it is in process too and it will show up here, sometime...
Comments:
Leave a Reply