Our life has been filled
We are no longer building saddle trees. We have two saddle fit videos available on our westernsaddlefit.com website. Western Saddle Fit - The Basics, aimed at riders, is available either on DVD or streaming on Vimeo while the six hour series Well Beyond the Basics, aimed more for professionals but understandable by anyone, is available by streaming on Vimeo. (We left this website up because we have had many requests to keep the information available.)
with good things lately…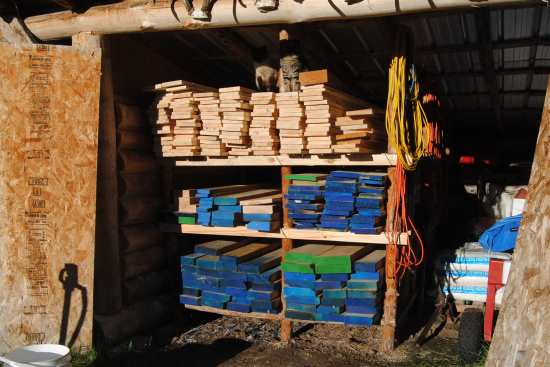 We did our yearly wood buying trip to Edmonton, and now our wood storage is filled for the year.
Doodle and the Keeper Beeper, however, are still filled with distain for me. That never changes…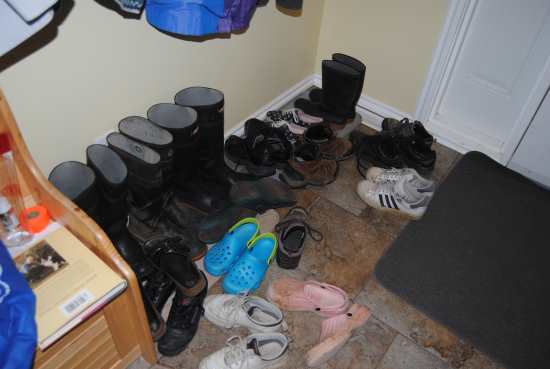 Almost since we got back, our hallway has been filled with shoes – because we have had visitors.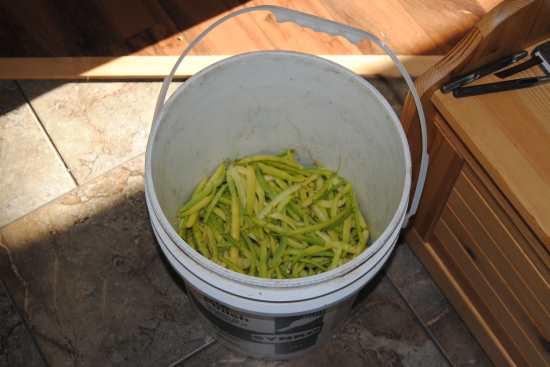 The garden is filled with good things that we get to pick…
They fill multiple containers as they are prepped
but the freezer isn't filled yet
though my cookie sheets are…
On Tuesday, trees ready to ship filled the bench
until we filled the boxes with trees and packing material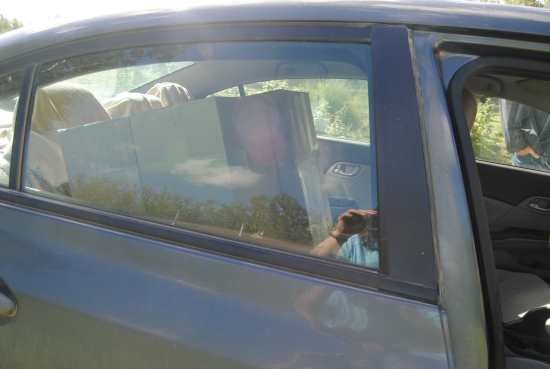 and then filled the car with boxes…
Rod was rawhiding that day but didn't get the bucket filled with scraps…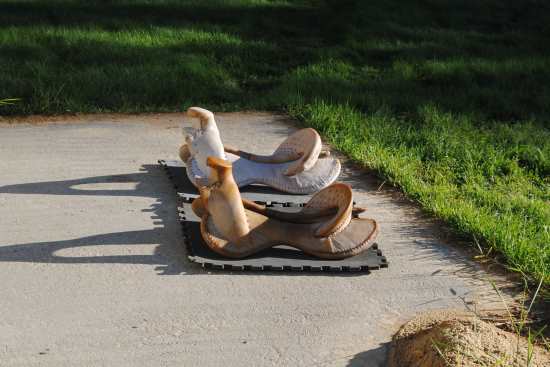 The rawhided trees were filled with too much water, so they got set outside to try and start the drying process.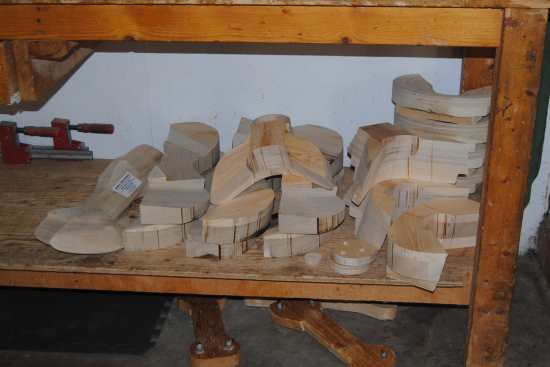 The shelf under the bench is filled with the next set of trees, ready to build.
And while the hole left by Taylor will never be filled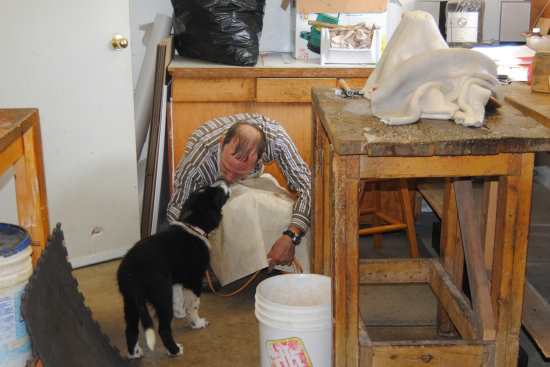 a new section of our hearts is filling…
Name suggestions welcome.
Comments:
Posted by
Bo Bäckström
on
Aug 27th, 2013
Sorry to hear about Taylor.
Wasn´t there song "a dog named Bo"
Bo in sweden
To simple?
Posted by
RodandDenise
on
Aug 27th, 2013
Thanks for the suggestion! Bo would be a consideration, but we did finally settle on Bella as a name on Saturday. I just need to quit calling her "puppy" now as I got used to that over the five "nameless" days. She really is a good dog!
Posted by
Bruce Gibson
on
Sep 19th, 2013
Wonderful post! Of course, I enjoy 'em all!
Leave a Reply