Getting to The Lasts...
We are no longer building saddle trees. We have two saddle fit videos available on our westernsaddlefit.com website. Western Saddle Fit - The Basics, aimed at riders, is available either on DVD or streaming on Vimeo while the six hour series Well Beyond the Basics, aimed more for professionals but understandable by anyone, is available by streaming on Vimeo. (We left this website up because we have had many requests to keep the information available.)
Like we said last November, this has been a long winter of goodbyes, as one by one we have made The Last tree for individual customers, some of whom we have been supplying trees to for twenty years. But now we are getting down to the final few trees, and we are hitting some of The Last times we are doing certain parts of the job.
For instance, I have made The Last trip to H and M Meats in Grande Prairie who have supplied us with hides for the past eighteen years, and picked up The Last of the hides to make into rawhide. And Rod has made up The Last batch of rawhide…
And a few days later he, for The Last time, used the handy dandy patented hide hanging apparatus as he cut up and packaged The Last few trees worth of rawhide.
I wrote up The Last page of miniature hieroglyphics which I use to tell me what numbers of what types and sizes of wood I need to cut out for the trees coming up.
And because I am not neurotic, for The Last time I filled out my record of the pieces I needed to glue up. Amazing how many pages you can keep in the cover of this folder. The records there go all the way back to 1999…
So I marked, cut and planed the wood for The Last remaining trees.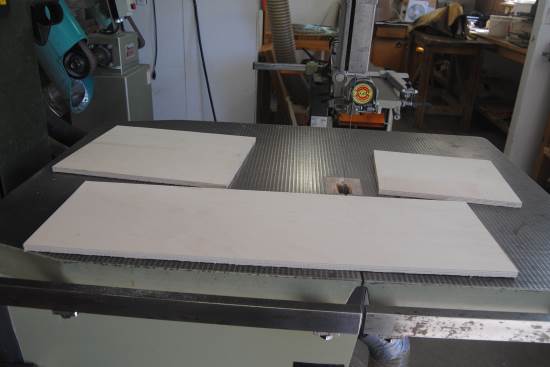 In the fall I had roughly figured out the number of trees we still had to build and purchased enough wood to made them, but I hadn't figured in the number of student trees we ended up having built from that wood as well. While there is some extra of most types of wood we use, this is The Last of the Baltic Birch. That's cutting it a tad close…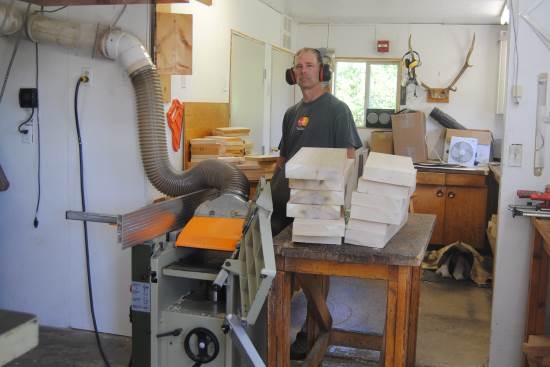 After I had them all planed, Rod and I thicknessed wood together for The Last time.
So I have now glued up The Last set of bars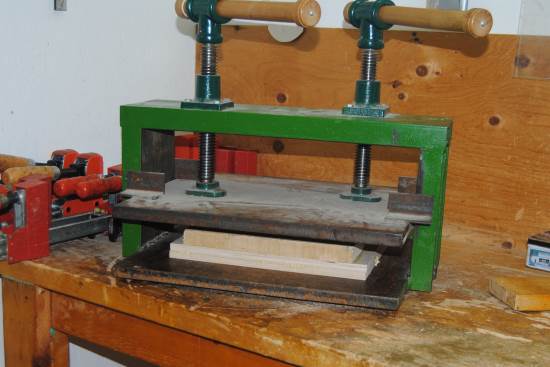 And The Last cantle
And The Last fork…
But I haven't got them all marked out yet!!
Comments:
Leave a Reply