Already, but not yet...
You can now purchase our 67 minute video, Western Saddle Fit - The Basics, by going to our new website, westernsaddlefit.com. We also have a 7 minute YouTube video on Western Saddle Fit - The Essentials.  Enjoy!
Today was an exciting day!! A big yellow truck drove up to our house…
and backed up…
So we unloaded
boxes
and boxes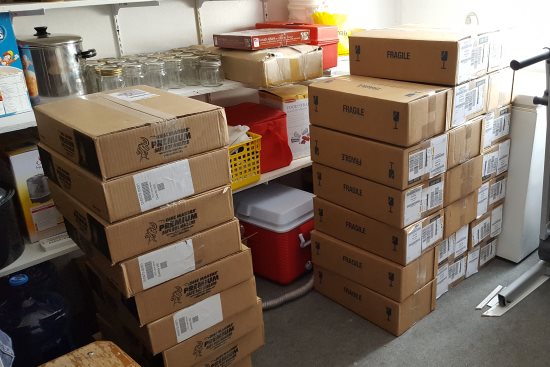 and boxes
And this is what was in them!!!!
But the website isn't quite done, so we still can't sell them to anyone yet. But it's close! Really close!!
We'll let you know…
Comments:
Posted by
Eric Montgomery
on
Mar 16th, 2017
Interested in purchasing "western saddle fit" the basics. Please contact me when set up.
Thanks
Eric
Posted by
RodandDenise
on
Mar 16th, 2017
Thanks for your interest in the video. Unfortunately, I can't promise to contact everyone specifically as I have a lot of people who have shown interest. Be sure, however, that I will put up a new blog post (or a few) and spread it on Facebook. Our new website will be westernsaddlefit.com. Right now it is just routed back to our old site, but when it goes live, then you can buy the video off the site.
Leave a Reply